At LGPT, your patients will receive high quality, professional physical therapy and outstanding service in a relaxed, friendly, comfortable environment.

We want you to know that each patient who is referred to us is receiving the best care. It is important to us that our referral sources are confident that their patients will be properly progressed to a complete and timely recovery.

We encourage you to ask your patients about their care at LGPT. We are certain that their response will be positive. We look forward to meeting and caring for your patients in the future.

Please do not hesitate to call with any specific requests regarding treatment or appointments. 

You may fax us at  845.471.2776

761 Freedom Plains Road

Poughkeepsie, NY 12603

LaGrange Physical Therapy  845.471.2423      fax  845.471.2776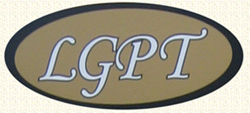 Quality Care, Close to Home